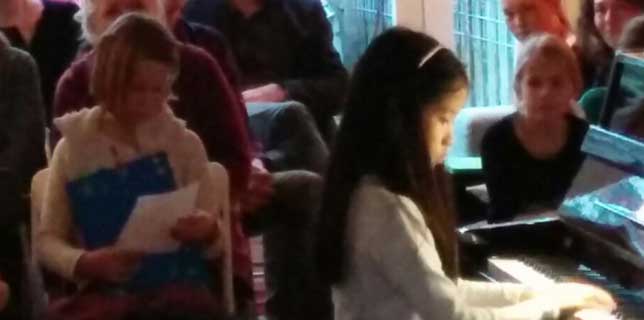 Amber Vincent teaches piano to children, aged 6 and up.
Individual piano lessons
You quickly and effectively learn all aspects of playing piano: posture, fingering, reading music, and expression. Children are expected to practice at home in between lessons.
Performances
Amber regularly organises a public performance where students can demonstrate their skills to relatives and friends. Removing pressure and expectation, the focus is on the joy of making and listening to music. Everyone is encouraged, but not required, to participate.